Related Items
Dominica Leopard Jumpsuit
$18.00 $21.00
---
Your baby girl will surely look amazing with our Leopard Sleeveless Jumpsuit. Definitely, an eye-catching design that is perfect for casual wear, themed parties, and even for photo shoots! Style: Sleeveless jumpsuit Allover Leopard print Banded cuffs for comfort With...
Ketki Ruffle Romper
$18.00
---
Our darling Ketki Ruffle Romper is EVERYTHING! Ruffle sleeves and various colors to choose from! This can be one of her all time favorite outfit!  Style:  Ruffle sleeves Lace design at the chest Scoop back with 1 button Garterized legholes With...
Belinda Tutu Romper Set
$9.99 $20.00
---
Style her with our lovely Belinda Tutu Romper with Headband. Made from cotton for a comfortable fit perfect to wear on casual days, parties, and special gatherings!  Style:  Sleeveless Elongated strap at the back Ruffles at waistline  Garterized legholes With snaps...
Red Plaid Romper
$18.00
---
It's a beautiful day! Your little girl will surely love our Red Plaid Set to add a bright and fun vibe to everyone's day! A unique and comfortable clothing set perfect to wear during the summer season.  Style: Plaid romper Square...
Customer Reviews
09/15/2019
Beautiful dress
Gorgeous well made dress true to size with 2 strap adjustments. Millie for 1year old party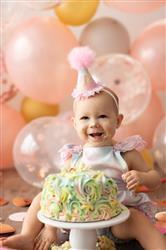 10/11/2018
Whimsical. Colorful. Amazing.
I purchased this for our one year smash cake photo session. Love love love the colors on this. The shipping was prompt and the romper looked exactly as shown in the photo. I have received so many compliments with how unique this looks and it really made my daughter stand out.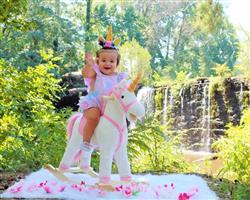 08/22/2017
Absolutely love it
Perfect! Came early!! It's absolutely adorable.
11/10/2019
Rainbow outfit
I really liked the outfit. Used it for my daughters one year photos. Super soft and so cute.
Brittany .
United States
10/30/2019
My Personalized Romper
I love this gift!! Beautiful for pictures
Jami
United States
10/17/2019
So cute
Love these....so pretty. Gorgeous on my grandaughter
Kaye M.
Australia
09/10/2019
Sweet pastel romper
Nicely finished, nice pastel colours. A better quality material would have been nicer, but still lovely
06/13/2019
Love it.
I am giving it to my great granddaughter for.her shower.
Martha C.
United States
05/15/2019
So cuteee
I love this romper ... I can't wait for my baby to wear it this summer❤️❤️
04/04/2019
Amazing as so much love at first sight! I cannot wait to see her wear it on her 1st. Birthday!
04/04/2019
Amazing! So much love at first sight! I cannot wait to see her wear it on her 1st birthday!
04/03/2019
OMG LOVE IT
I love it there is no words to describe... cant wait to put this on my girl...
04/03/2019
Love it! Perfect!!
The outfit was exactly as pictured. It is so cute and adorable!! The shipment is timely. I would totally buy from here again and would definitely recommend this site again. Also true to size. Also the fabric was so soft.
01/31/2019
Just as pictured
This is the cutest little romper, and I can't wait to have my baby wear it for her one year photoshoot!
Aww! Glad you loved it! Please share some photos with us too! Thank you for the amazing feedback! :)